His Holiness the 41st Sakya Trizin
His Holiness the 41st Sakya Trizin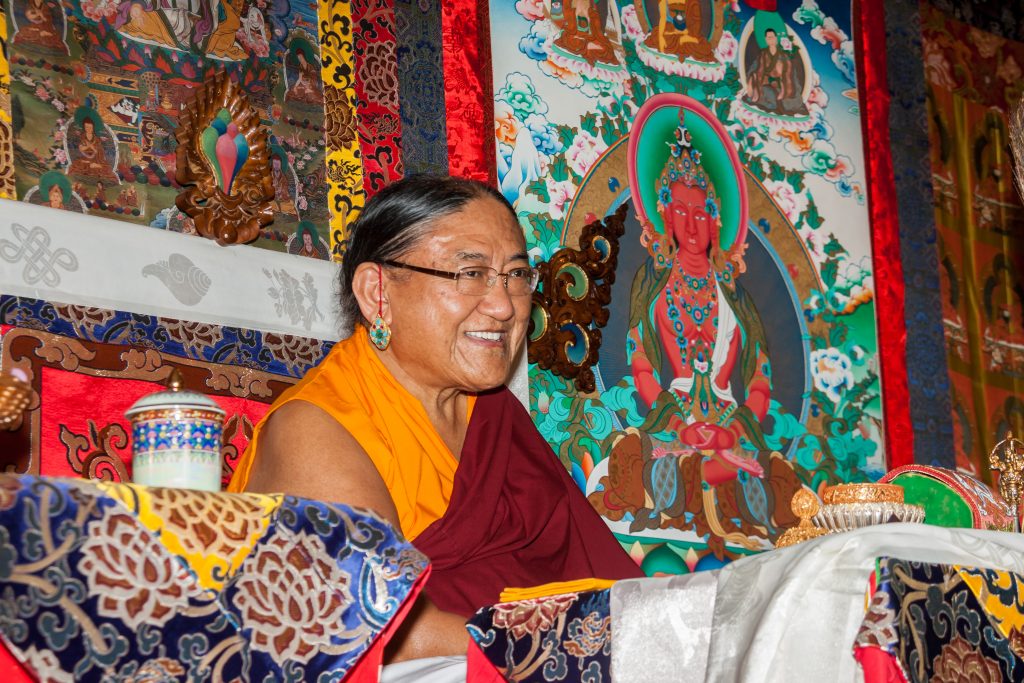 His Holiness the 41st Sakya Trizin, was born in Tibet in 1945 and is the head of the Sakya School, one of the four major schools of Tibetan Buddhism. He is a member of the ancient and eminent Khön family whose origins go back to the earliest history of Tibet. Officially designated by the Tibetan government to be the Sakya successor, he was enthroned just before leaving Tibet in 1959, when he was only fourteen. In 1974 and 1979, his two sons, Dungsay Ratna Vajra Rinpoche and Dungsay Gyana Vajra Rinpoche, were born.
With unfailing devotion, His Holiness worked to unify the Sangha, re-establishing the principal seat of the Sakya School and developing a Tibetan community for exiled lay practitioners of the Sakya School. He founded many monasteries throughout the world and most particularly in India, the Sakya College, considered the leading Sakya monastery. He also founded a convent for nuns along with other important schools. In spite of difficulties during exile, His Holiness has worked untiringly and successfully for the preservation and restitution of the rich and profound heritage of the Sakya Tradition. In addition to these enormous responsibilities, he has given meditative retreats on major or minor deities of the Sakya Lineage and many initiations (including the entire collection of Sadhanas three times). He authored many texts and gave the great Lam Dre teachings in India, Europe and America eleven times.
His Holiness in not only a light for his own Tibetan community, he is actively engaged in the transmission of the Dharma throughout the world, constantly travelling to give teachings. He is truly an unfailing source of wisdom and compassion for his fortunate disciples. Since 1978, His Holiness has stayed in Sakya Tsechen Ling eight times, giving precious teachings including the Lam Dre twice and the Vajrayogini yogas eleven times. On November 2006, we had the great opportunity to receive his profound and valuable teachings once again, just after one of his long retreats. We also enjoyed and welcomed His Highness Gyana Vajra Rinpoche, himself a high Lama of the Khön lineage and considered one of the most highly qualified lineage masters of Tibetan Buddhism attaining his education at Sakya College and from his father, His Holiness Sakya Trizin.